Three Penny Records is the brainchild of three womxn who met while attending the MFA in Music Composition program at Vermont College of Fine Arts.
What connects us beyond writing and performing music that pushes the limitations of genre and style is our commitment to calling out, delving in and reinventing our world.
As creators, we aspire to reflect inclusion and acceptance toward all people, to cultivate awareness of our role as stewards on this planet, and recognize the power of music to do that. Now is a vital time to inspire a change of hearts and minds through music.
Our mission is to foster support, accessibility and advocacy for independent creatives through a cooperative record label. Our model breaks away from the profit driven labels of the past, and puts the artists front and center, invested in their futures together as a collaborative network.
The world is in flux and rapidly transforming and it can be challenging as an independent artist in the music business. The Three Penny community is here to change that, and to change the world for the better.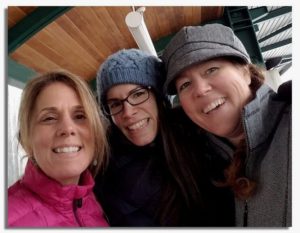 Co-founders
Jenny Davis  Tiffany Pfeiffer  Vanessa Littrell