Vocal & Composition Lessons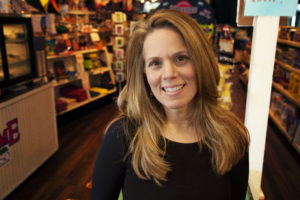 Jenny offers singing lessons, voice coaching and music composition for all ages and all levels of experience. A popular instructor, students study with Jenny to expand their vocal range, acquire proper methods of fundamentals in vocal placement, while supporting the tone through the breath and honing skills in phrasing and microphone use. Her style is upbeat and positive!
Some students come to the studio with no vocal training. Much like learning to play a wind or brass instrument, Jenny teaches students how to "play" their voice. Lessons are structured to develop fundamentals of vocal placement and breath support, while encouraging students to choose songs that inspiring and fun! Her vocal coaching emphasizes skills in musicianship and performance for jazz, pop, rock, country, folk and musical theater from beginner to professional, as students work for the joy of music, and/or toward a career in music.
Jenny is often invited to lead clinics and workshops at colleges, high schools and chorales, bringing with her a focus on musicianship for vocalists.  As well as working with students on composing, arranging and leading instrumental ensembles. A Seattle native Jenny Davis, she holds a MFA in Music Composition and received her Bachelor of Music from Cornish College of the Arts. An international jazz vocalist and composer with over 25 years of teaching experience, she actively performs throughout the U.S., Europe, Canada.
Jenny offers lessons  at Island Music Guild on Bainbridge Island WA  & Private Studio lessons by appointment
Rates $100 an hour with multi-lesson discounts
Clinics & Lectures offered on Jazz Vocal Performance , Musicianship for Vocalists, Record Labels and the Music Business & Music composition/ Writing Music